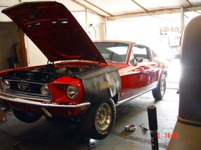 Over 3 decades of unrivaled experince in building cars for the drag track, circuit racing, TV and movie industry in addition to building hot rods, customs and classics, you can rest assured we work to highest possible standards.
Run by enthusiasts for enthusiasts we have a service for every budget. From minor repairs and tuning to full restorations, hot rod builds, engine building and scratch built cars.

Through our Las Vegas, Nevada affiliates we can source complete cars, projects and hard to find parts.

Feel free to give us a call to discuss your needs or just to ask for impartial adivce.Phone 07961535651

We want to help you keep your car on the road, finish that never ending project or realise your dream car.

Take a look at our gallery so see some of the cars we have built or sourced for clients.